C-spacer is a new lightweight class divider, located beneath the overhead storage compartments and fixed only to seat tracks. It has been developed for today's most common single-aisle aircraft – the Airbus A320 and Boeing 737 families.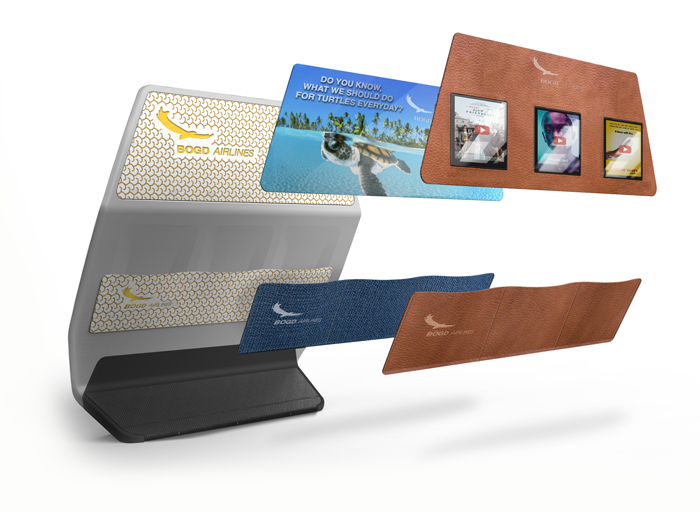 Developed by Inter-Informatics Group, 1to1design and LA composite
C-spacer has been designed specifically to bring more comfort to the passenger. Maximum recline of the seat directly in front is uncompromised, while still providing the luxury of extra leg room for the passenger behind.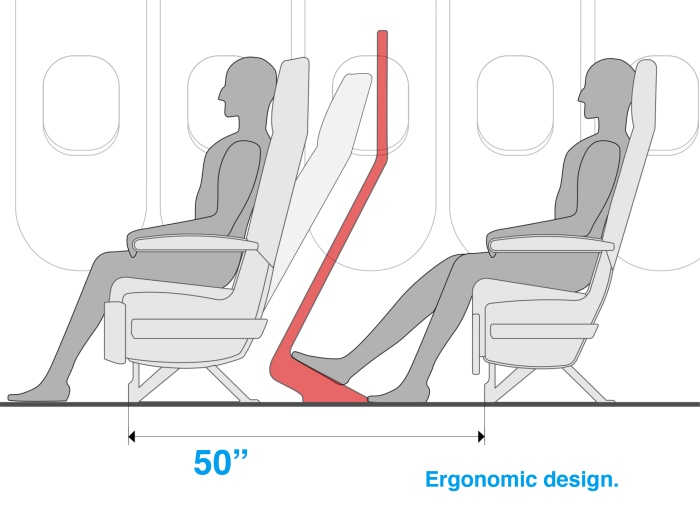 C-spacer is a versatile solution. Airlines have several different options; IFE, USB slot, power outlet, or only an advertising panel. The divider can be manufactured in a variety of colours and surfaces that would easily blend in with any cabin interior.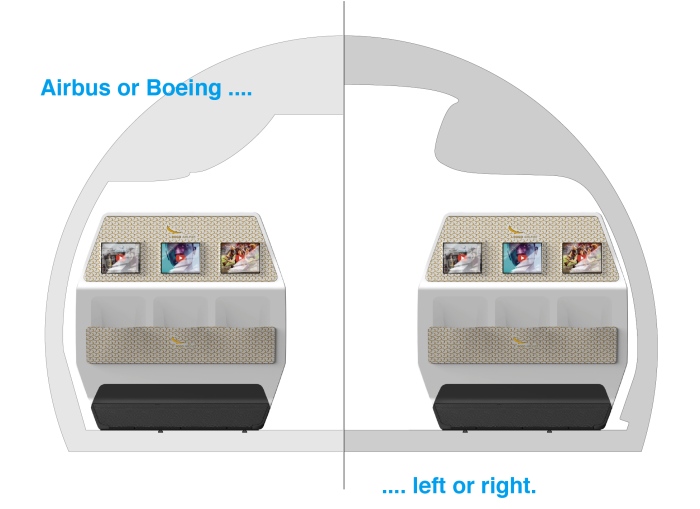 C-spacer's unique composite structure brings partition strength, flammability characteristics and low weight, and meets all applicable EASA (FAA) certification requirements.
Product Features
Make your choice
Several configuration options
Variety of colours and surfaces
Keep it simple
Fixed only to seat tracks
Quick & easy installation
Interchangeable left/right
Save space
Only a 50-inch pitch between business and economy class seats
Increase comfort
Unrestricted recline of seat in front
Extra leg room for passenger behind
Save weight
Lightweight composite design