to work on interesting projects for companies that are the leaders in their industry in Czech Republic or abroad?
to continuously improve your language and technical skills in courses and through daily use?
to work in friendly communicative atmosphere and good interpersonal relationship?
to use flexible working time for enjoying more private life?
to ride bicycle on the way to work every day with full comfort (bike racks, shower rooms…)?
to use other company benefits like meal vouchers or 5 weeks leave?
Typical process of a successful recruitment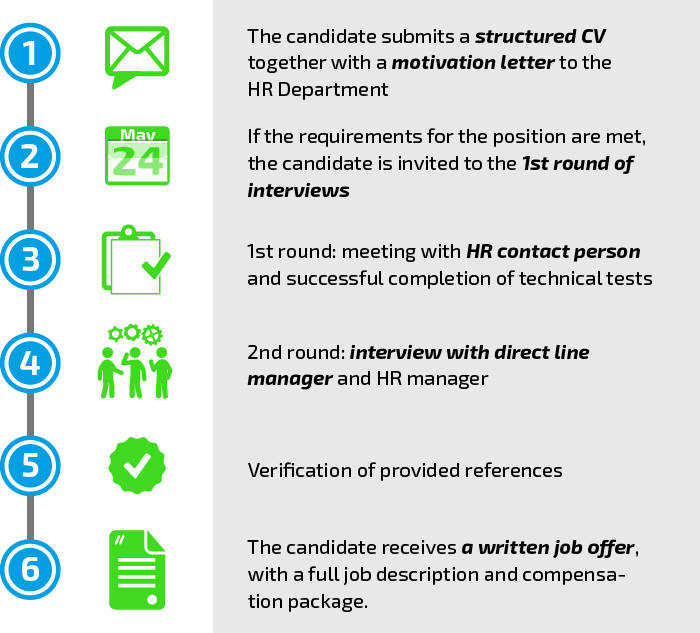 All candidates will get a feedback, including unsuccessful candidates.